Melsher Institute is a private high school in Milan, Italy where Alex, Nicole, Emma, Christian, Sam and some of the other students on Alex & Co. and on Come diventare grandi nonostante i genitori attend at.
History
Season 1
TBA
Season 2
TBA
Season 3
TBA
Movie
TBA
Known Students
Known Staff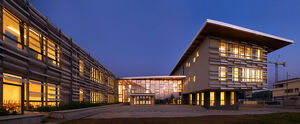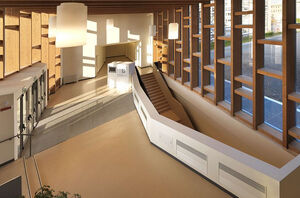 Trivia
Despite the school is located in Italy, most of the posters on its walls are written in English.
Melsher Institute's building is actually Aurora Bachelet School in Cernusco sul Naviglio, Milan, Italy. Inside school scenes, like the entrance or the hall ones, were shot there.
Gallery
Ad blocker interference detected!
Wikia is a free-to-use site that makes money from advertising. We have a modified experience for viewers using ad blockers

Wikia is not accessible if you've made further modifications. Remove the custom ad blocker rule(s) and the page will load as expected.