Erika's is a bar in Milan, Italy where Alex and his friends and The Lindas often go. It is owned by Erika.
History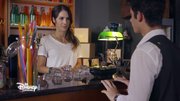 Erika's bar first appearance is in
Episode 42
. In
Episode 44
we learn that
Erika
has just opened the bar.
In the first episodes, Matt pretends to be the waiter to impress Rebecca so Erika hires him, but because of his carelessness then she fires him.
Erika's bar is the place where Alex, Emma, Nicole and their friends and The Lindas spend most of their time in Season 3 second part and in Special Episodes. In this place some major events also take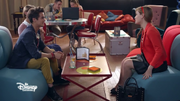 place, like the meeting of Matt and Rebecca or Nicole's leaving speech.
The place also comprises a little stage with a piano, where Matt and others often perform.
Known Staff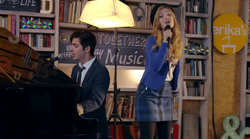 Known Performances
Trivia
TBA
Gallery
Ad blocker interference detected!
Wikia is a free-to-use site that makes money from advertising. We have a modified experience for viewers using ad blockers

Wikia is not accessible if you've made further modifications. Remove the custom ad blocker rule(s) and the page will load as expected.