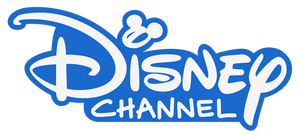 Disney Channel is an Italian TV channel. Disney Channel Italy also includes a +1 hour timeshift service (Disney Channel +1), a +2 hours timeshift service (Disney Channel +2), a channel for pre-school children (Disney Junior), an English-audio channel with subtitles (Disney in English), and a channel for male teenagers (Disney XD). In December 3, 2011, Disney Cinemagic launched as a block on Sky Cinema Family.
Disney Channel Italia is broadcast live on Sky Go. This application allows the viewer to see live some Sky channels, like FOX, Discovery, and Disney Channel.
History
On 3 October 1998 Disney Channel officially began broadcasting in Italian on Telepiù. The channel used the slogan "Libera la tua Immaginazione". Among the first programs on the channel were classic Disney cartoons, such as Timon & Pumbaa and Aladdin: The Series. It also showed classic Disney films and some Disney Channel Original Movies on "Il Fantastico Mondo Disney" (The Wonderful World of Disney) each evening at 20.30 (8:30pm). Every Saturday, a new film was shown. In January 1999, Disney Channel Italy introduced its original live presentation program, Live Zone (hosted by Isabella Arrigoni and Massimiliano Ossini), in which viewers interact with the hosts and join games. Other popular programs were Live Zone Musica, Live Zone da Scoprire, Live Zone da Ridere and A Star For You.
On November 20, 1999, Disney Channel Italy adopted the new "Circles" logo and idents of Disney Channel UK (created by GÉDÉON) while still keeping the slogan "Free your Imagination".
In 2002, in addition to Live Zone Sport, Disney Channel Italy began broadcasting Quasi Gol.
The channel has been available since the beginning on Stream and SKY Italia and even after their mergers.
On June 2, 2003, Disney Channel Italy adopted the American Disney Channel's new logo (designed by CA Square), along with new graphics and idents.
On December 24, 2004 Disney introduced Disney Channel +1, where all regular programs from Disney Channel are postponed an hour.
Live Zone ended in September 2003; it was replaced by Prime Time, led by the hosts of Live Zone, Isabella Arrigoni and Massimiliano Ossini. Even programs secondary to Live Zone were replaced by newer ones like Tok, Eta Beta, and Skatenati. Other programs were added, like Scooter and L'ora della Magia.
In the 2005-2006 season, all live shows were taken off air.
Prime Time got a refresh in September 2005, with a new logo, new computer-generated graphics, and Arrigoni being the voice-over host who presented the programs.
In 2005, Disney Channel Italy began broadcasting the first of a new series called Quelli dell'intervallo, which led to the similar versions in the UK, US, Australia and other countries under the title As the Bell Rings. In 2006, Disney Channel Italy began airing many original language series from Disney Channel US.
In February 2007, Prime Time changed its logo once again, and Patrizio Prata became its new voice-over host, although the set design and cartoons remained the same. On May 14, 2007, Prime Time ended and Disney Channel Italy adopted the "Ribbon" graphics of Disney Channel (US).
On 1 October 2011, Disney Channel Italy began using the new "Smartphone App" logo that was introduced in the US in 2010. On the same day, the channel began broadcasting in the 16:9 aspect ratio area (reruns of some series still air in the 4:3 aspect ratio).
Since February 1, 2012, Disney Channel Italy has been broadcast in HD.
On March 3, 2017, a new Disney Channel app was launched.
Local production
The following is a list of Disney Channel Italy Original Series:
Quelli dell'intervallo (2005-2008) - Adapted in the UK (As the Bell Rings), France (Trop la classe!), Spain (Cambio de clase) or Latin America (Cuando toca la campana), among others.
Fiore e Tinelli (2007-2009)
Life Bites - Pillole di vita (2007-2013) - Adapted in the UK (Life Bites), France (Tranches de vie) and Spain (Cosas de la vida)
Quelli dell'Intervallo Cafe (2010-2011)
Casa Pierpiero (2011)
In tour (2011-2012) - Italian adaptation of Disney Spain's La Gira
Alex & Co. (2015-2017)
Radio Alex (2016)
Penny on M.A.R.S. (2018-)
Sara e Marti #LaNostraStoria (2018-)
The following is a list of non-Disney series with the collaboration of Disney Italy:
External Links